CBSE Projects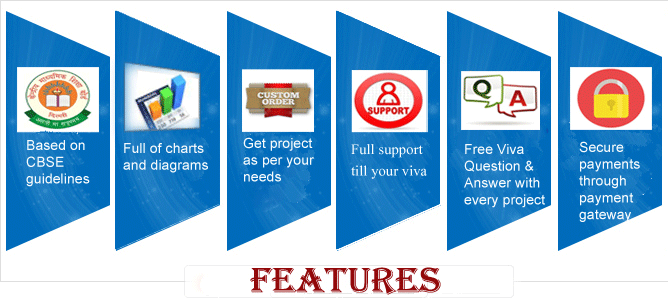 We provide CBSE Projects on Accountancy , Business Studies and Entrepreneurship for Class 12 and Class 11 students .Get innovative, attractive & best quality projects from here.We do not provide same project to any two student of same school.If you want some other specific project or want the project customized as per your need you can contact us from details given below.
WHY SHOULD I BUY PROJECT FROM COMGYAN  ?
For more details
Click here to Contact Us  or Call us at 09887485444
We accept payments Foreign Currency ,Contact us for more details 
PROJECT CATEGORIES :
You will receive the project in PDF File within 2-3 days after payment via email.
Payment Options available
1. Online via Net Banking , Debit Card and Credit Card
2. Direct cash deposit in our bank account